Presented by Rod Saffin & Ashwani Chandhok - Oracle
Today Cloud is something which is getting enormous amounts of time in private and public discussions.  Companies and Governments are announcing Cloud First Strategies.  However when you scratch the surface and look behind the use of the word ?cloud? it can quickly get confusing as to what is meant (eg. SaaS, PaaS, IaaS, DaaS, public cloud, private cloud, hybrid cloud) and what value can be gained. 
Making Cloud Real will cover what analysts are predicting about cloud, what cloud can do for you, different cloud models, integration approaches so business processes work and migration considerations.  The changes to IT job roles in a cloudy future will also be discussed.
AFTER the conclusion of Rod and Ashwani's presentation at 1.30pm, there will be an opportunity for you to network with your industry colleagues over tea and coffee until 2.00pm.
Presenter(s)
Rod Saffin - Global Client Advisor, Oracle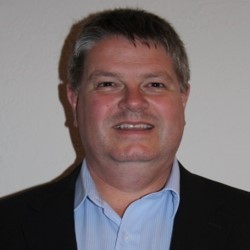 Rod Saffin Rod Saffin joined Oracle 3.5 years ago as a Global Client Advisor, and is currently working on the Telstra account team. Prior to Oracle, Rod was with Comverse for 5 years where he led the Billing Services practice for Australia and New Zealand. Before Comverse Rod was with Accenture for 17 years finishing as an Associate Partner in the Comms & High Tech group. Rod has a Bachelor of Science, majoring in Computer Science.
Rod has over 25 years of IT and Communications industry experience in Australia, New Zealand and Singapore. In his company leadership roles Rod has participated in the on-going management and strategic development of the companies, while successfully leading specialist project teams as part of complex, business transformation engagements. Rod is experienced in solution architecture definition, business process design, packaged and custom systems implementation, functional design, integration and migration and has worked for a range of prominent Australian clients including Telstra, Optus, AAPT and FOXTEL.  
Ashwani Chandhok - Senior Director, Database Cloud Solutions Asia Pacific, Oracle
Ashwani Chandhok Ashwani Chandhok has been with Oracle for sixteen years. Prior to joining Oracle India he was with Tata Engineering and Locomotive Company Ltd. (now Tata Motors) where he was developing custom ERP systems using Oracle Technology. Ashwani holds a bachelor of engineering degree from Mangalore University. Along with Oracle Enterprise Architect (OEA) accreditation, he is also Level 2 certified in TM Forum Frameworx, SID and eTOM.
While in Oracle, Ashwani has served in various functions like support, partner development, business development, program management, sales consulting, enterprise architecture and executive management in the India, ANZ, ASEAN and APAC regions. In his current role, he is leading a team of Asia Pacific regional leaders for database platform cloud solutions. His team is responsible for adoption of Oracle public and private platform (database) cloud offerings in the Asia Pacific region.
When:
Tue, 28 Jul 2015 -

12:30pm

to

02:00pm

AEST
Fee:
Non-members: $15.00; Financial members: No charge (full discount when logged in).
Registration has closed for this event
Location:
Telstra Conferencing Centre
Level 1
242 Exhibition St
Australia