Encryption and the "Assistance and Access Bill" - Why the Unseemly Rush?
Tuesday, 27th November 2018
FREE and exclusive to TelSco financial Members
This event is fully booked or has passed.
---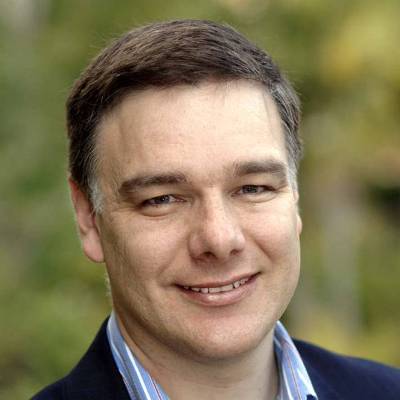 This MEMBERS ONLY event incorporates a sandwich lunch, the TelSoc's Annual General Meeting and a lecture by Dr Paul Brooks - Consulting CTO and Chair of Internet Australia.
The AGM will commence promptly at 11:30am and needs 10% of current financial members (click-here to join now) in attendance for a meeting quorum. If you can't attend please nominate your proxy (eg. a fellow member or the president / chair of the meeting). Also, if you wish to nominate to become a TelSoc board member use the board nomination form. The list of 2018 Board nominations is on the TelSoc website.  
All the relevant AGM links are in the following table.  Note, you MUST be logged in and a current paid financial member to be able to view the respective details:
About Paul's Presentation:

Encryption and the "Assistance and Access Bill" - Why the Unseemly Rush?
Australia is on the cusp of deciding whether to introduce legislation to facilitate law enforcement access to the contents of Australians' encrypted messages, data and devices, by requiring that companies offering encryption services provide exceptional access, or through some other means. Justified by the use of encrypted messaging by criminals, the Australian government has proposed new laws giving law enforcement agencies unprecedented powers to request or require device manufacturers and suppliers to change how a device operates, and bypass security systems.
Encryption technologies enable Internet users to protect the integrity and the confidentiality of their data and communications. From limiting the impact of data breaches, to securing financial transactions, to keeping messages private, encryption is an essential tool for digital security and confidentiality. As a technical foundation for trust on the Internet, encryption promotes commerce, privacy, and user trust, and helps protect data and communications from bad actors. A decade of focus on layers of security, encryption and authentication has resulted in roughly 90% of all non-video traffic across the Internet being encrypted by default.
As devices have become more powerful, the community has focused on the security of devices, developing anti-malware systems for smartphones, and sophisticated unlocking systems based on facial recognition and biometrics. The cyber-security community has been warning users for over a decade of the dangers of insecure Internet-enabled "Things" such as baby monitors, security cameras, smart appliances and televisions, which can be compromised and used to spy on the household, be made to malfunction, or formed into powerful botnets and used to attack networks across the globe. Experts have warned about and exploited vulnerabilities in connected cars.

With just a few short weeks to review this complex legislation, we look at how to reconcile the legitimate requirements of law enforcement with the legitimate concerns of the law-abiding community around weakened security, unintended consequences, and the deliberate creation of vulnerabilities in our devices - and potentially breaking the Internet.
Location details:
Date and Time
Tue, 27 Nov 2018
11:30 - 14:00 AEDT
Location
Building 12 - Level 5, Room 2
402 Swanston Street
RMIT University
Australia
---
---