Wednesday, 25th August 2021
Free registration for TelSoc members and guests via Eventbrite.
This event is fully booked or has passed.
---
Outline:
How can the objective of affordability of broadband services for all Australian citizens, particularly those on lower incomes, be realised in the emerging world of fixed and mobile services? What is the nature and extent of the problem and what are possible approaches, short- and long-term? How can affordability be defined and measured? Can the matter be left to the retail market to address? If a solution requires regulation, what sort of regulation and at what level in the market? Or is this a matter for social policy solutions by the Government? This forum will be addressed by representatives of the Australian Communication Consumer Action Network (ACCAN), a long-standing advocate for action on affordability; NBN Co., which is consulting about a possible package for low-income users; and community and retail service provider perspectives.
Chair:
John Burke, Convenor, TelSoc Broadband Futures Group
Panellists:
Teresa Corbin, ACCAN: Teresa will present ACCAN's position with reference to their publication No Australian Left Offline, standards of affordability and approaches of pricing and concessions.
Ken Walliss, NBN Co.: Ken will present NBN's consideration of affordability issues, with partcilar reference to their current consultations on a low-income pricing package as outlined in Pricing Review 2021 Consultation Paper 1 (p15-16)
Johanna Mithen, North East Healthy Communities: North East Healthy Communities works in partnership with organisations across north east Melbourne such as community health and local government to improve health and wellbeing, especially amongst communities experiencing disadvantage. Johanna will share insights from partner organisations about the challenges of staying connected with clients and community members using digital technology during Covid-19 restrictions. The affordability of mobile data and the problem of "running out of data" will be discussed.
Andrew Whelan, Start Broadband: Andrew will discuss his experience with a retail service provider engaging with to users getting into broadband for the first time, including those with affordability issues.
Register via Eventbrite by clicking the "Book a Seat" button or via the link: https://www.eventbrite.com.au/e/telsoc-broadband-futures-forum-affordability-of-broadband-services-tickets-165731715021
Zoom joining instructions will be provided to registered attendees via email on the evening prior to the event.
Date and Time
Wed, 25 Aug 2021
12:00 - 13:45 AEST
---
Presenter(s)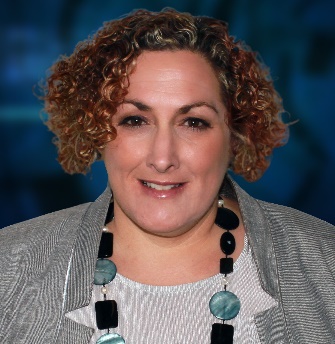 ---